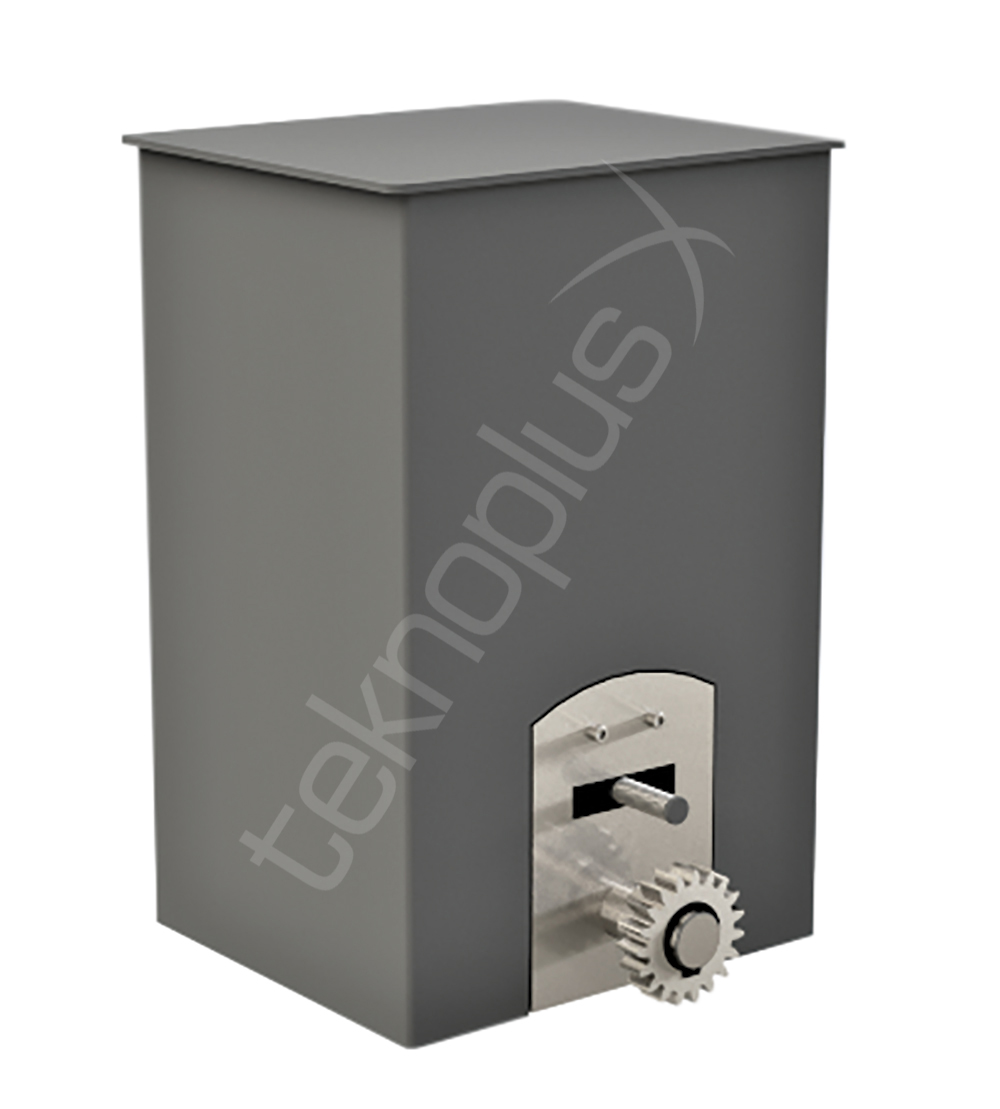 TP-SLO series sliding gate operator is designed for heavy traffic gates up to 3500 kg weight. Cabinet is manufactured from 2mm thick sheet metal, galvanized, electrostatically epoxy powder coated. Thanks to the PLC Inverter controller, start or stop motion can be done with all kinds of card readers, biometric readers, radio control, key switches, etc. Closing can be done remotely with the control system, or it can be done automatically at a specified time with the time delay feature.
Thanks to its special electronics design, it provides the possibility to stop by slowing down by memorizing the length of the door. The system has the feature of emergency closing.
MAIN CHARACTERISTICS
Adjustable speed modes (Slow, Medium, Fast, Very Fast), including fast closing and opening modes,

Capacity of handling 3500 kg maximum gate weight,

With its modular structure, the system provides ease of disassembling, transportation and installation,

Automatic calibration (Slowing down before stopping by sensing the stroke distance of gate),

Easy to install, low maintenance cost,

During a power failure, it can be controlled manually by knob-operating releasing mechanism,

Have an aesthetic and elegant design,

Can be integrated with other access control systems,

Robust structure can resist to harsh environmental conditions,

Thanks to the engineering approach and experienced staffs, unique and practical solutions are provided according to site requirements and demands,

When compared to conventional sliding vehicle gates, this gate system provides different adjustable speed modes including rapid closing emergency speed mode.