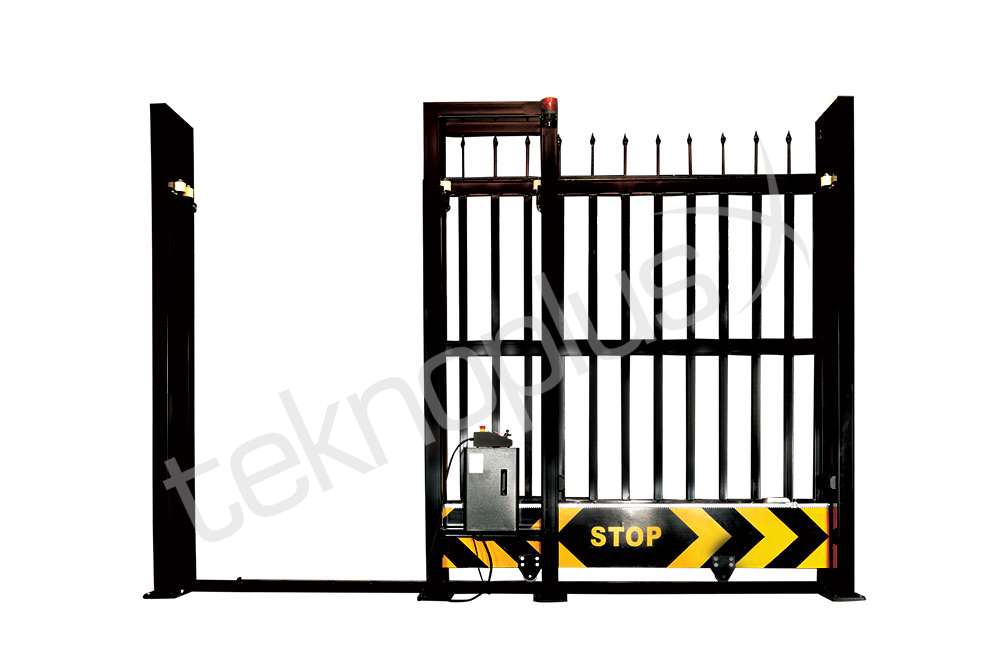 TPG-SL series sliding gates are designed in various widths and heights for use in security applications and access control. Vehicle gate systems are used safely in various areas such as military bases, government offices, security offices, embassies, airports, industrial areas, research centers, etc. With the combination of strong and fast drive (motor) system (TP-SLO) with long working life and durable steel structure, sliding gates provide long-term and safe access at security points.
Sliding gate systems are designed and produced by an experienced and skilled technical team in advanced production facilities. The highest quality materials and electronic components with the highest reliability on the market are used in production.
Designs can be customized according to security requirements with a variety of material and color options, decorative designs and gate dimensions. Different types of spears, barbed tapes and razors can be used to increase the level of security.
MAIN CHARACTERISTICS
With its modular structure, the system provides ease of disassembling, transportation and installation,

Automatic calibration (Slowing down before stopping by sensing the stroke distance of gate),

Adjustable speed modes (Slow, Medium, Fast, Very Fast), including fast closing and opening modes,

12.00 meters of maximum gate width,

Easy to install, low maintenance cost,

During a power failure, the gate can be controlled manually by releasing mechanism,

Have an aesthetic and elegant design,

Can be integrated with other access control systems,

Robust structure can resist harsh environmental conditions,

Thanks to the engineering approach and experienced technical staff, original and practical solutions are offered according to field requirements and customer demands.