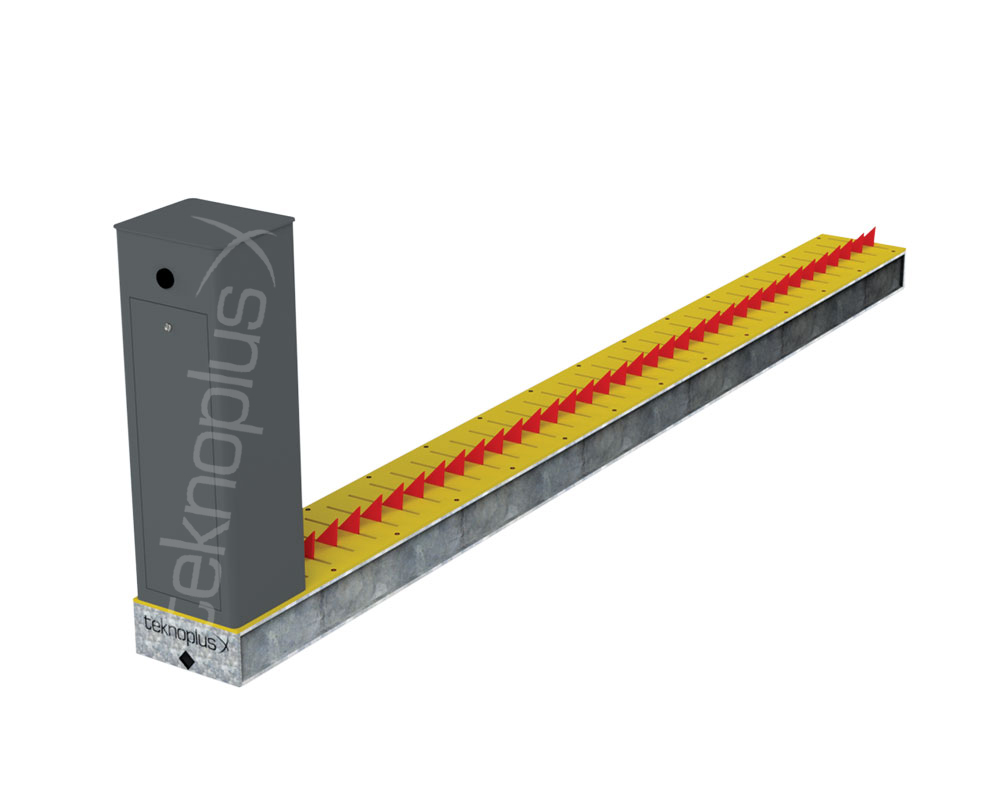 ETK-FM series flush mount electromechanical tyre killers are spike barriers that are designed to be used at high security requiring entrance points that might be under attack by vehicles. ETK-FM flush mount electromechanical tyre killers can be used in applications of one or reverse directional access, thanks to their electromechanical system design. Thanks to the spikes that are able to operate independently from each other, the system allows inward passages during access.
In the system, there are spikes, mounted on the same shaft that can move separately from each other. Spikes lower to the ground while the tyres of vehicle pass over. After the passage, each spike raises up automatically to their default positions by the weights on their opposite sides. If an unauthorized vehicle tries to access against the tyre killer, the tyres of the vehicle will definitely be destroyed by spikes and the vehicle will be inactivated after a few more meters.
Tyre killers have a wide variety of usage areas in security access control applications such as military sites, government offices, police headquarters, embassies, airports, parking lots and many more places.
MAIN CHARACTERISTICS
Electromechanical design,

Each spikes are able to operate independently,

Robust structure is manufactured from heavy gauge and high graded structural steel for heavy duty work,

With its secure structure provides maximum endurance,

Easy to install and maintain.