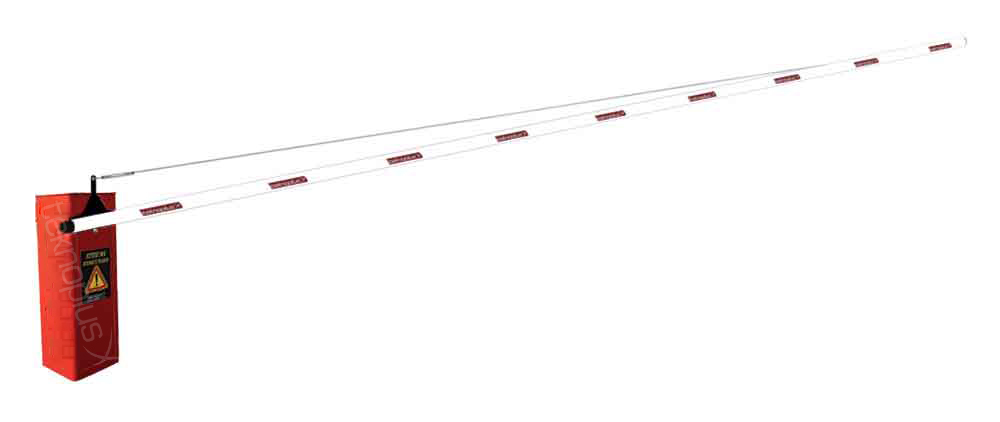 TB 900 series electromechanical rising arm barriers are ideal solutions in order to provide security access or traffic control in larger entrance-exit points. These barrier systems have a variety of usage areas such as large vehicle parking areas, government offices, military compounds, industrial areas, business centers and many places that requires vehicle access control. TB 900 series arm barriers which have longer arms are suitable to use in specific applications for access control of larger entrance points or roads.
TB 900 series arm barriers are designed to fulfill the latest requirements of industry and harsh environmental conditions. Although the drive unit is electromechanical, in case of a power failure, it is possible for barrier system to be lifted and lowered manually.
Arm barriers can be integrated with other kinds of security access systems.


MAIN CHARACTERISTIC
8 seconds of operation time,

9.00 meters of maximum arm length supported with steel rope,

Thanks to its mechanical design, arm can be mounted in reverse direction,

Easy to install, low maintenance cost,

In case of power failure, manual opening and closing from the propeller on the motor,

The system can handle more than 5000+ movements per day,

Have an aesthetic and elegant design,

Can be integrated with other access control systems.