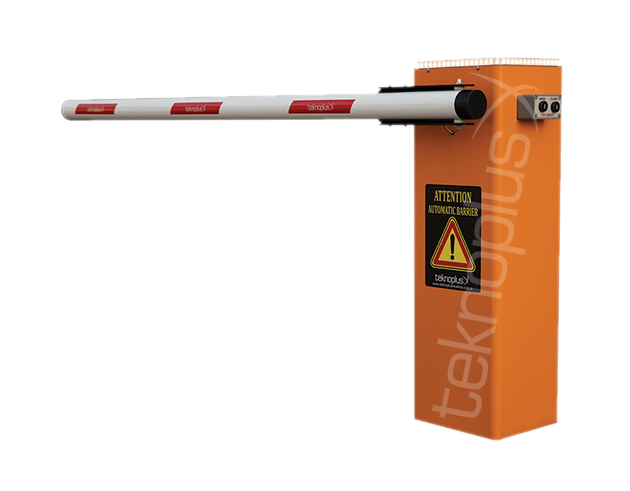 TB-HS 400 series crash arm barriers are designed for special applications like access and traffic control in extremely busy areas such as highway toll booths, bridges, airports, military compounds, business centers, etc. thanks to their high-speed operation time.
TB-HS 400 series arm barriers are designed to fulfill the latest requirements of industry and suitable for high flow traffics, intensive usage and harsh environmental conditions. Thanks to their high speed operation capability, it is a unique solution for security of busy access points. With the help of frequency inverter which controls the powerful motor with a high precision, the system is able to achieve a smooth operation even at the highest speeds under 1 second.
Although the drive unit is electromechanical, in case of a power failure, the arm is lifted automatically with the help of controlled electronics.
Arm barriers can be integrated with other kinds of security access systems like tyre killers, road bollards, different kinds of barriers etc.
MAIN CHARACTERISTICS
High speed performance in 0.5 seconds,

Working speed control, 50 vehicle pass per minute,

Crash detection breaking arm function,

Returning to the ready position automatically or manually in case of arm breakage,

Automatic / manual collection optionally on standard high speed arm barrier,

3.00 meters of maximum arm length,

Thanks to its mechanical design, arm can be mounted in reverse direction,

Easy to install, low maintenance cost,

During a power failure the arm rises and stayed at open position automatically,

The system can handle more than 30000+ movements per day,

Aesthetic and elegant design,

Can be integrated with other access control systems,

Robust structure can resist to harsh environmental conditions.