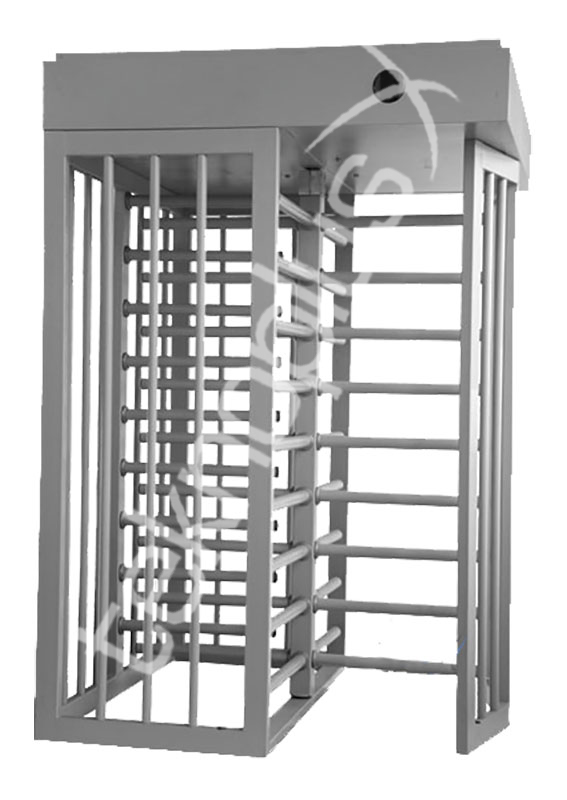 Full height turnstiles are designed as an ideal solution to control pedestrian access in areas that require a high level of security like military bases, government offices, stadiums, prisons, airports, embassies, etc. Full height turnstiles are bidirectional and only one person is permitted to pass on each turn of the turnstile. Different models with different features provide compliance to all industrial standards, security requirements. The modular design of full height double turnstiles provides easy handling of logistics, transportation, installation, and maintenance.
MAIN CHARACTERISTICS
Ideal solution for pedestrian access control in areas which require high level of security,

Robust structure to endure harsh environmental conditions such as heavy rains, dust, wind, and extreme cold and hot weather,

Compact and modular structure which can be demounted easily to transport and assembly,

Elegant and aesthetic design with options like all stainless steel, all painted, main body painted, stainless steel arms etc. ,

Bidirectional, smooth and silent movement,

Can be integrated with various access control systems all demanded high-end functions.