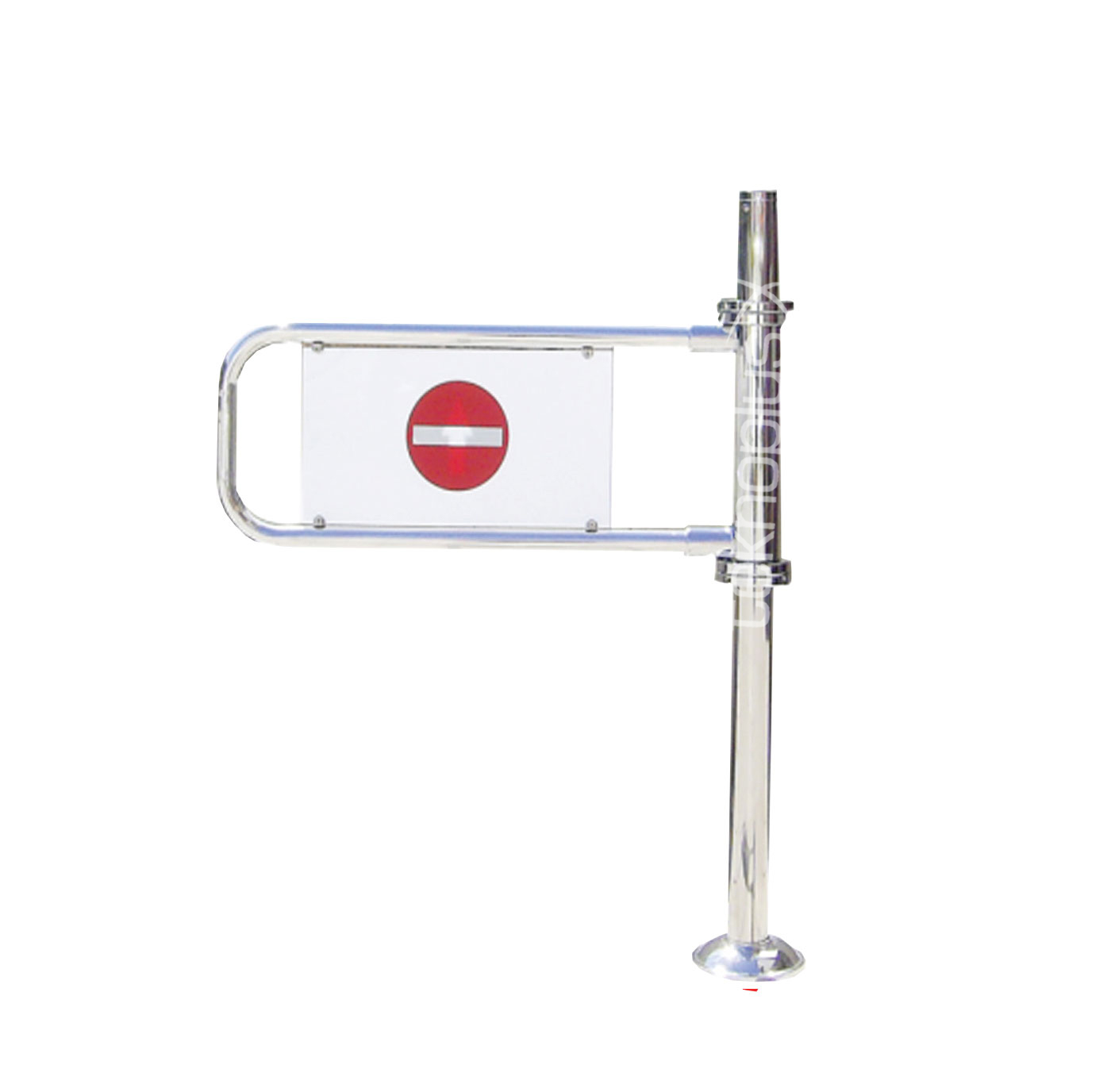 Manuel swing gate turnstiles are a practical and economical solution to regulate pedestrian traffic. Manuel swing gate turnstiles are opened with just pushing movement of the person and close itself with a self-closing spring mechanism. They don't allow passage from the opposite side and are available with manual or electromagnetic locking. Manuel swing gates are applicable with their compact, aesthetic and user friendly design in shopping malls, supermarkets, concert halls, stadiums and many places including tight areas.
MAIN CHARACTERISTICS
Elegant design with aesthetic outfit,

Ease of installation in tight areas,

Smooth and silent movements,

Practical and economical solution,

Unidirectional operation,

Manuel movement,

Auto centering mechanism.