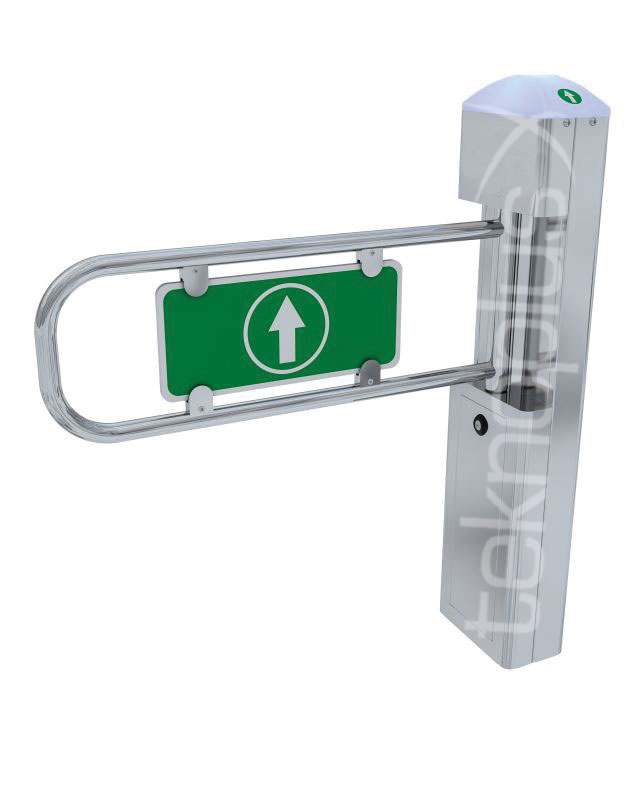 TP-M100 Series Motorized VIP Turnstile offers an alternative to regulate pedestrian traffic. Thanks to its 90 cm arm length, it complies with international disabled access standards.
It can be applied in shopping malls, supermarkets, fitness and wellness centers with its compact, aesthetic and user-friendly design.
MAIN CHARACTERISTICS
Aesthetic outfit with satin finishing,

Steel profile swing arm,

Low maintenance requirement, long product life,

Unidirectional motorized movement,

Ease of integration with all access control equipment through its electronic control card.