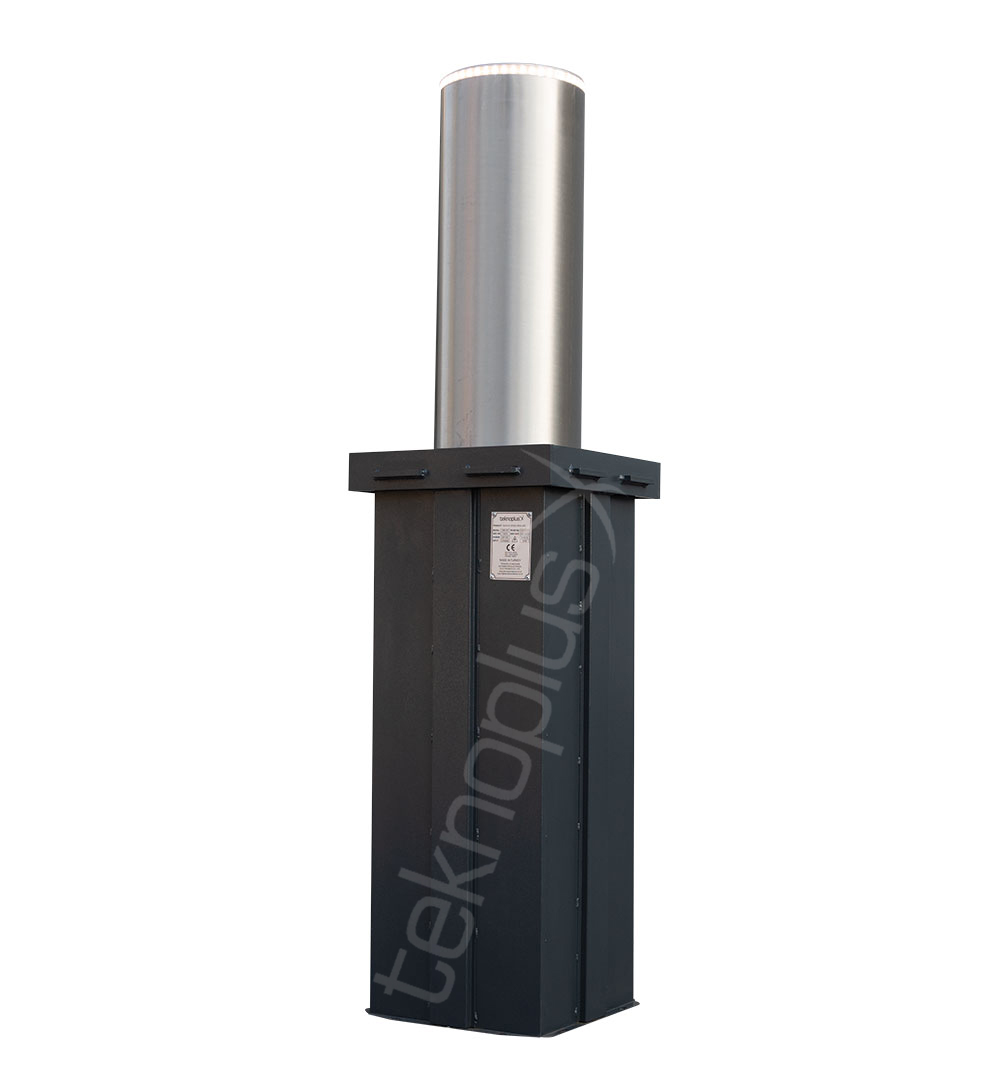 TMB series semi-automatic road bollards are preferred for low-frequency applications. TMB series provides solid protection with aesthetic appearances thanks to their modern design. Semi-automatic bollard has the feature of self-rising and manual lowering.
The lock system of the semi-automatic bollards can be opened and closed by a key. They can be inserted down by pressing with foot or hands and they rise themselves with unlocking by key. Internal gas shock absorbers provide smooth and silent operation. Thanks to its modular design, the system is easy for installation and maintenance.
Semi-Automatic manual bollards are widely used at high-security access applications and regulation of city traffic at entrance-exit points, military areas, industrial, governmental buildings, parking lots and streets which are closed to traffic in certain hours of the day.


MAIN CHARACTERISTICS

​​​​​​​Internal gas shock absorbers provides maximum reliability,

Heavy gauge cylinder, cover and underground case,

Thanks to modular case design, easy to installation and maintenance,​​​​​​​​​​​

Smooth and silent operation,

Suitable for intense usages at low frequency accessing,

Aesthetic designs.